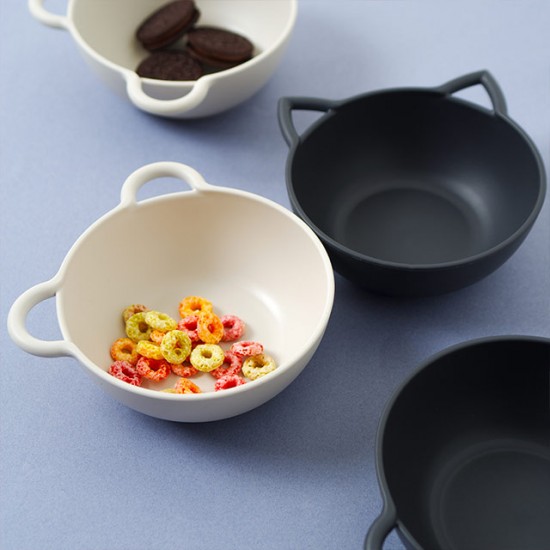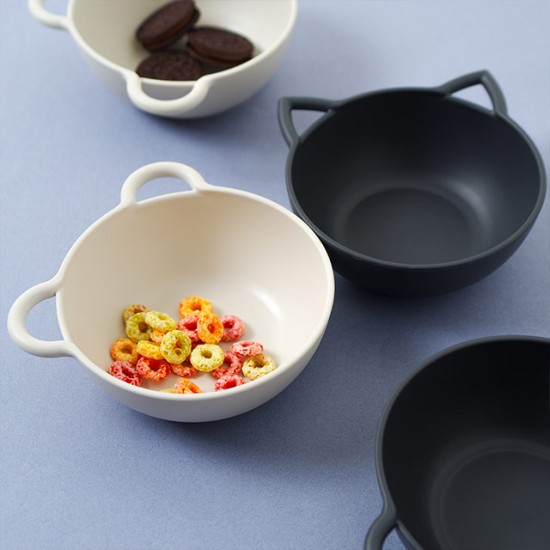 Pointy ear handles grab your and your kids' attention immediately
The bowl handles are designed after the shape of animal ears (cat and bear), so that kids are first to recognize our Cat and Bear Bowls. The bowls are for many types of foods (it's really deep); cereals, soups, snacks, fruits, and many more. Light-weighted but durable material makes the bowls remarkably safe for kids.
Meanwhile, we would like to attract adults with Cat and Bear Bowls as well. Modern, under-toned colors of ivory and grey blends nicely with the cutie but classy handles. The handles are even more convenient when dishwashing or hanging on the hooks. The bowl bottom is lined with red colored silicon ring for anti-slip, which draws visual attention out of the under-toned colors of the bowls.
※ antiseptic certificate by Korea Conformity Laboratories (KCL,)
(a governmental certification agency, Rep. of Korea