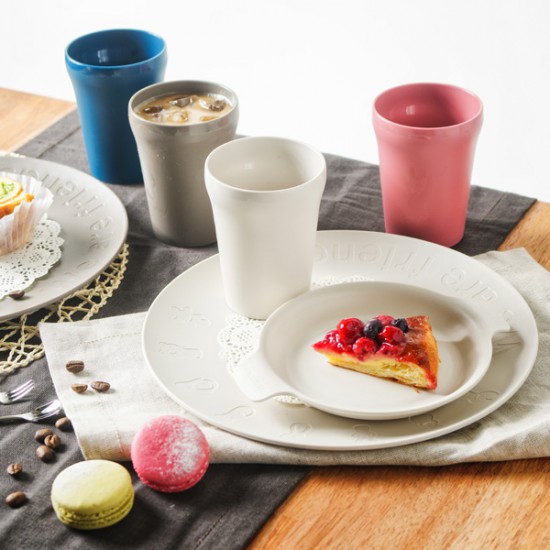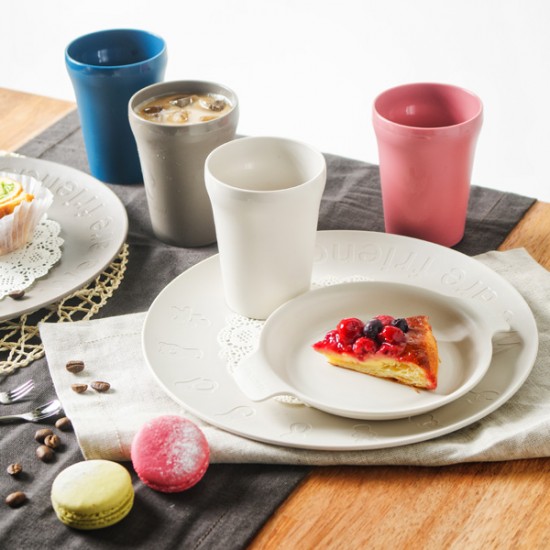 Introducing Friends™ Series,
Eight cutie Friends™ characters are making your table full of hilarious experiences. Bowls, plates, cups, spoons, and forks are rendered in our Friends™ series. Under-toned color of the Friends™ series bowls and plates help emphasizing the look of your foods. Light-weighted but durable material makes the bowls and plates extra safe when used by kids. The stackable structure allows for organized storage in minimum space available in your kitchen closets.
For beverages to match the foods in our plates and bowls,
Too much redundant? This is a line-up extending to our table utensils. The colors and materials used in Friends™ Party Cups are identical to what are used in the other Friends™ Pasta Bowls, Party Plates, and Mini Plates. So they are all durable, safe, and matching well with each other.
※ antiseptic certificate by Korea Conformity Laboratories (KCL,)
(a governmental certification agency, Rep. of Korea)