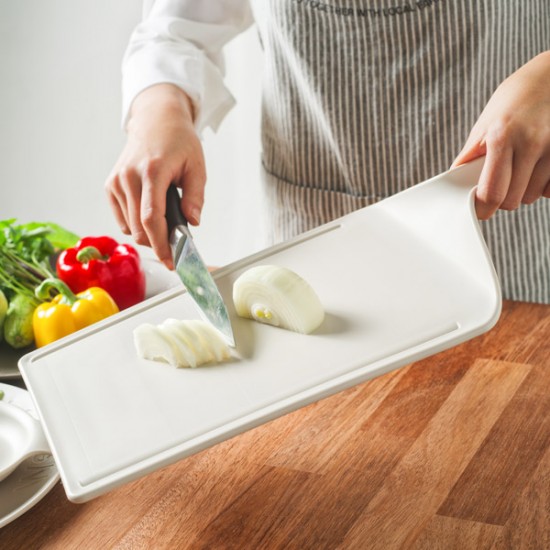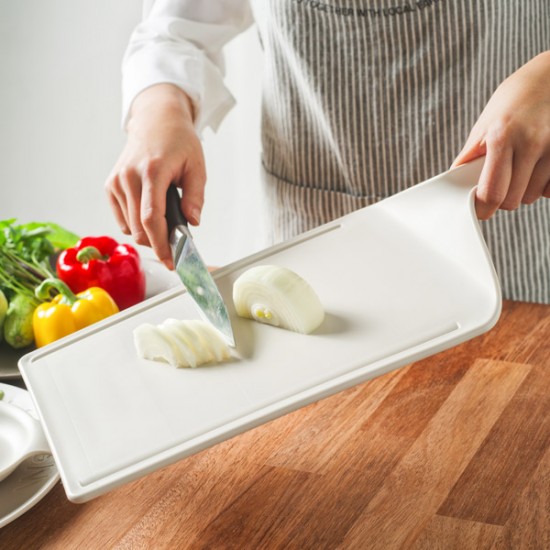 For a better arm-work in your kitchen,
With a handle attached, our "Handle Cutting Board" gives you additional versatility else than just "cutting": you can transfer the prepared ingredients directly from your cutting board to cookers. You don't need to touch the ingredients with your fingers.
The bottom is treated with anti-slip rubber (elastomer) pads for easy cutting. Diagonal patterns on the board surface enhance aesthetic perfection. A hole on each handle is intended for hanging to dry.
Gutter grooves on the board edges are designed to prevent unwanted juice from flowing for cleanliness. Other than cutting board uses? You may use it as a dish for patisserie, fruits, or salad. Your "cutting" work becomes "plating" experience instantaneously.
※ Passed antiseptic tests
MATERIAL: Poly propylene (PP)
COLOR: Ivory, Dark Gray
DIMENSION: 409 * 226 * 53 mm