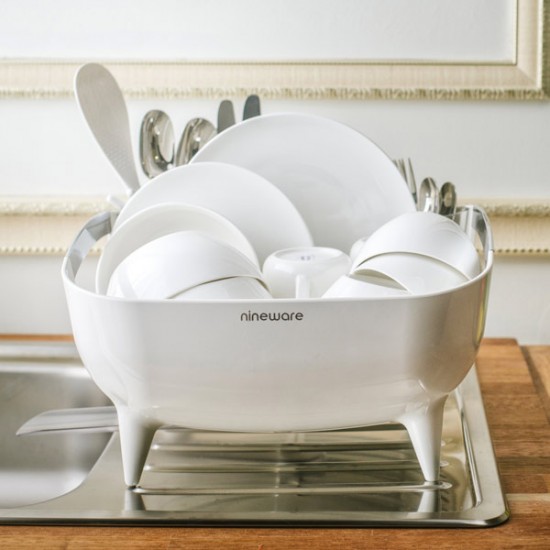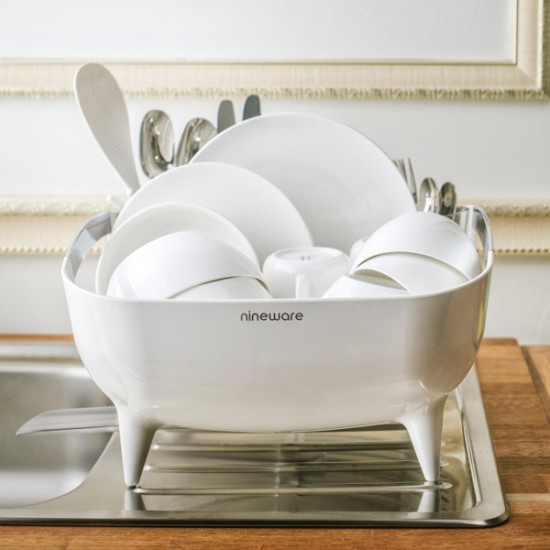 A streamlined, contoured body design expressed in high-glossy, robust colors are modestly exaggerated by chrome-treated handles. This stylish appearance adds
to the interior design of your kitchen.
The 360° rotatable water drain gutter can be adjusted to any direction as you wish. The gutter is easily detachable for intensive cleaning.
The 2 utensil holders are attachable to any part of the dishrack at your convenience. The partitioned structure of each utensil holder helps easy organization of your utensils and cutleries.
The feets are treated with anti-slip rubber pads ensures stabilized use even on
sloped floors. The perimeter walls are of 17 centimeter height, providing tableware racking capacity ideal for a usual, 4-family-membered household. The inner,
slotted comparment walls are high enough to prevent tipping of plates.
Extra design efforts were made to minimize your sweating in DIY assembly
just "click" the gutter to the center hole and go.
Our environmental concerns make Volume Dishwasher as 100% recyclable (ABS.)