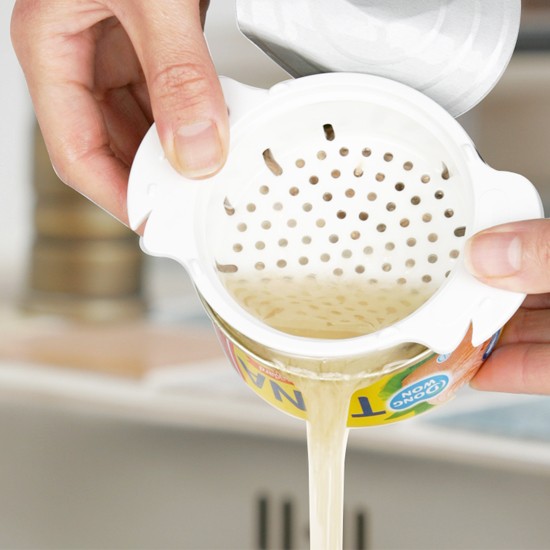 Young ladies with healthful concerns,
ideas for seniors,
hazard free designs for kids,
ideas meet practicality at kitchen
Straining canned foods from oil / water juice
Most of the canned foods are immersed in watery or oily juice.
The juice is unwanted in many cases for many reasons. Therefore, we have devised Press Strainer. Just tug Press Strainer on the food in an opened can, press squeeze it down, and pour out the juice away. It also prevents cross contamination of foods and your fingers in mutual ways.
As a plus, one end of a handle is grooved. You may use this groove to safely open a pull tab. Press Strainer is durable and healthful now that it is made of ABS.
MATERIAL: ABS
COLOR: White
SIZE: Small 109 * 77 * 32 mm, Standard 116 * 84 * 35 mm