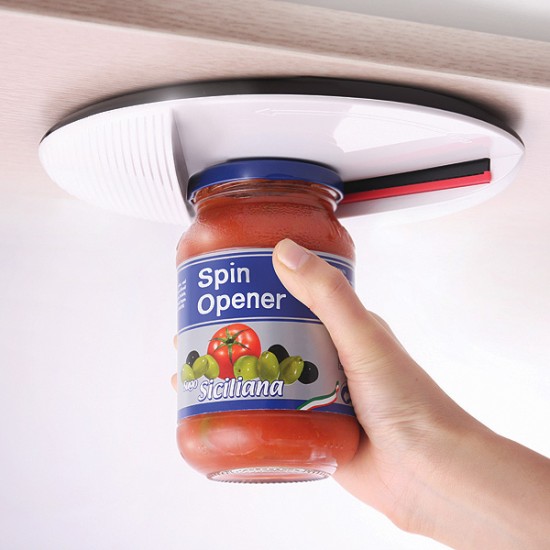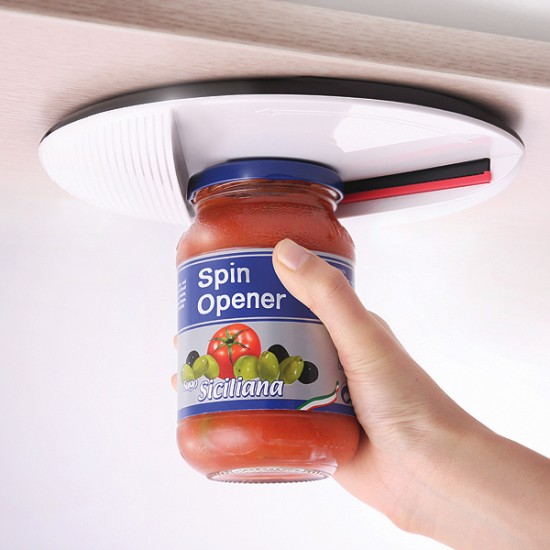 Young ladies with healthful concerns,
ideas for seniors,
hazard free designs for kids,
ideas meet practicality at kitchen
Lid opener, opens the most stubborn lids
Happy Spin is made up to open the most stubborn lids such as jam jars, honey jars,
or frozen jars. Happy Spin can open up the jar lids that would otherwise have given you the worst experiences of opening. This is safe and effective for seniors, kids,
and pregnant ladies.
The jagged silicon part of Happy Spin enables this easy opening for the most stuck lids. Just place the lid into the V-shaped opening of Happy Spin, and begin to turn the jar clockwise. You can easily install a Happy Spin to any hand-reachable ceiling part (best at covert locations) in your kitchen with adhesive stickers or screws (enclosed in the package). Happy Spin may accept the lids ranging from 2cm up to 15cm in diameter.
MATERIAL: ABS, Silicon
COLOR: White
SIZE: 202 * 202 * 25.5 mm